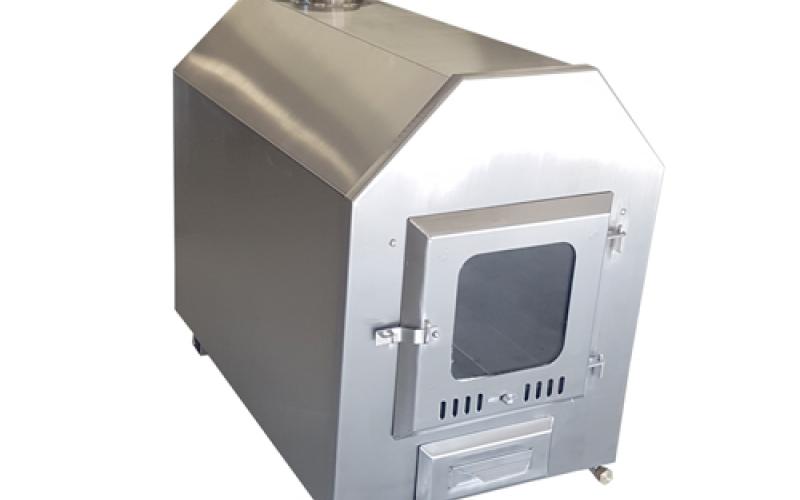 HEATERS
Water heaters in tubes are fired with firewood. In saunas you can use electric heaters or fired with firewood. Heaters must be used only for their intended purpose. Tub heaters are made of stainless steel sheets, the main structures using 1.5 mm thick metal, doors and other parts requiring higher resistance are used with a thickness of 3 mm. The heater consist of a hole, an ash deposit, a water heating area, a chimney. Wood fire furnace complectation include a chimney with a roof, ash cleaning and rake up accessories. Chimney protection from perforated metal is optional.
According to the size of the chosen tub, the heaters are grouped into:
1. Heated ovens for 2 to 6 people capacity - 21M, 25M, 25MS, 23M, 23MS.
2. Heated ovens with a capacity of 8-10 people - 22D, 26D, 26DS, 24D, 24DS.
All heaters are different, different from their capacity, purpose, appearance, efficiency. As for the tubs, the internal oven heats up the water faster, but it takes up space and holds fewer people. The outside is a bit slower, but we have more space for the tub. Need to highlight priorities and find an individual solution.