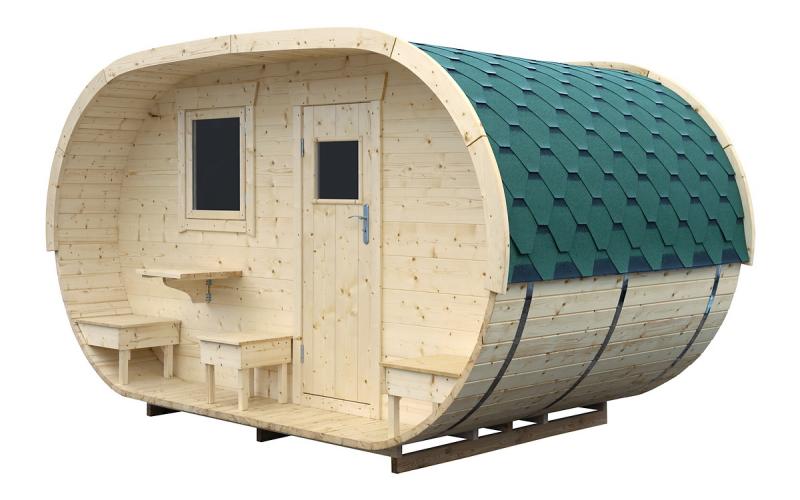 THE SUMMERHOUSE
The general understanding of summerhouses is that it's a house designed for living in in the summer when it is warm enough. We offer a broader view of this building.
Mobile wood summerhouses can be up to 6 meters long and 2.5 meters wide. They can be insulated, can have electricity, furnishings and other accessories. In the absence of space it is possible to place several houses side to side. The construction of a house does not require a foundation or building permit, a stable and solid foundation is sufficient. The summerhouse can be transported while fully or partially assembled. If necessary, you can move the building to another location. This type of house can be classified as a modular building, as a large part of the floor and walls is assembled at the factory, and everything just needs to be put into place. Our summerhouses can be built in camps, gardens, kindergartens, can be used as guest houses, etc.
Insulated summerhouses will keep warmer for longer.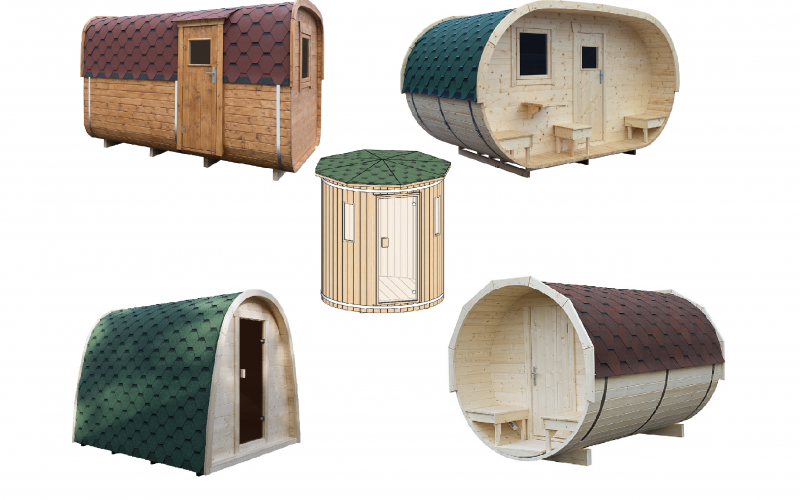 MODELS
We created an entire family of mobile wood summerhouses. They come in the following models: POD, BARREL, OVAL, VERTICAL and BOX. Each model is a distinct form that matches its title. The capacity and layout of each one is also distinct, so it is necessary to think carefully about the interior design in order to practically utilize the available space.
---
Our summerhouses are a natural wood product that is completely environmentally friendly. The roof is covered with bituminous tiles. The outside walls are coated with protective substances from the outside. Exterior wall coverings can be burned with fire, which creates a spectacular look, and the burnt surface creates a natural protective layer for the wood. We recommend to seal the wood in a natural way. Wood is a natural biocompatible that needs protection from sunlight and moisture. If not protected, the wood will darken, splinter and lose its good appearance. Siberian fir wood is used in the production of our summerhouses.
---
The summerhouses are all the same width and height, only lengths and number of partitions are different. Round summerhouses are an exception as the diameter is measured. Standard house dimensions:
WIDTH (m) x HEIGHT (m) x LENGTH (m):
POD> 2.4 m x 2.55 m x 2; 2.4; 3; 4; 5; 6 m
BARREL> 2 / 2,2 m in diameter x 2; 2.4; 3; 4; 5; 6 m
OVAL> 2.45 m x 2.5 m x 3; 4; 5 m
VERTICAL> 2 m in diameter x 2.5 m.
BOX> 2.2 m x 2.55 m x 2; 2.4; 3; 4; 5; 6 m